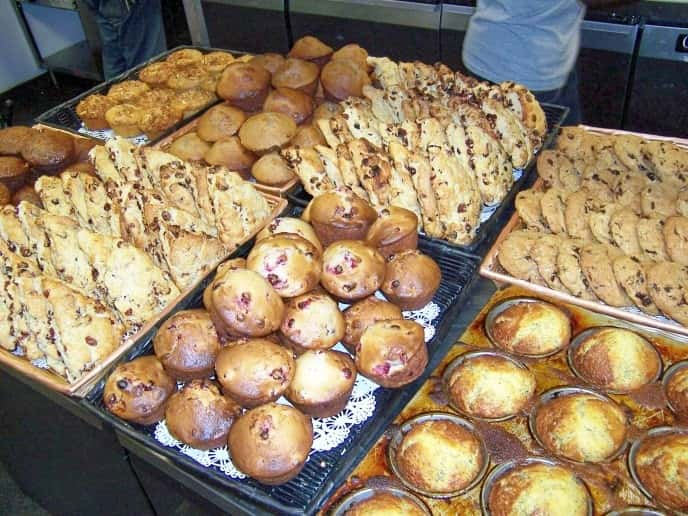 Bakery
We are proud to serve delicious specialty cakes and pastries that will make your visit to Aromas memorable. For over 13 years, our bakers have been providing some of the best pastries, cakes and pies in Williamsburg and Newport News. We have plenty of gluten-free and vegan bakery options, as well. Try our GF Turtle Brownies or a slice of our Vegan Chocolate Cake!

Every day, Aromas bakes 13 different pastries in-house for you to enjoy throughout the day. Scones, danishes, muffins, sticky buns, and the scone-of-the-week - there's always something new to try plus some old favorites!

We keep 10 different cakes and pies on-hand that are created by our in-house pastry chefs, including Raspberry Cheesecake, Chocolate Overload Cake, and our Colossal Apple Pie - make sure to try it a-la-mode! You can place orders for any of our cakes online or in-store. We can also make personalized cakes for birthdays, graduation, or other events. Place your holiday baking order early to impress your family & friends!